No Results Found
The page you requested could not be found. Try refining your search, or use the navigation above to locate the post.
Fabíola Prado is a Brazilian photojournalist from Belo Horizonte who has been dedicated for the last few years to documenting Human Rights, Gender and Culture, Conflict and Post-conflict zones.
She has a B.Sc. Degree in Social Communication in Journalism at the Center University of Belo Horizonte, Brazil. Furthermore she graduated with a M. Sc. Degree in Communication and Photojournalism with emphasis in International Relations, Human Rights and Gender in Conflict and Post-conflict zones at the University of Coimbra, Portugal. She has also attended a course of Photography at School of Image, associated with Magnum Photos in Brazil.
Fabíola attended several internships as a photojournalist, editor of image and reporter in newspapers and magazines around the world. Having worked in places such as South America, Europe, Africa, Caribbean and the Middle East (Kurdistan Region), she was able to capture the social and political issues, conflicts and empowerment of women and their paramount roles in war and post-conflict zones.
Fabíola also covered the Peace Mission in Haiti with the United Nations (UN).
In parallel, she participated in several conferences, courses and was involved in research projects, like attending – along with the Armed Forces of Brazil – a Course for Journalists and Photographers in Areas of Conflict, offered by the UN. As a highlight she was awarded the "XXX Human Rights Award".
Fabíola is currently based in Paris, France. She is a freelancer photojournalist and Plastic Artist and has been working in personal projects.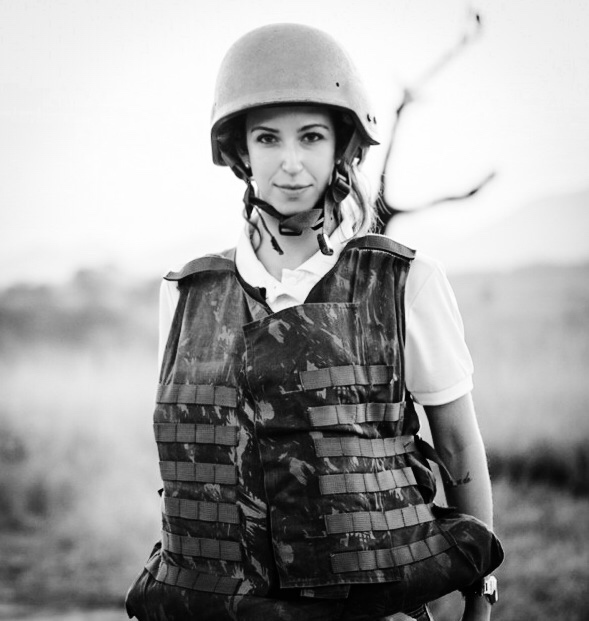 Photojournalism
Specialization in documenting human rights, gender issues and cultural diversity in conflict and post-conflict zones.
Generalized coverage of society related themes with photos.
News and Reportage
Photo Coverage outlined with written articles, reports and interviews.
Fine Art Photography and Paintings
Prado's art is mainly about society, history, culture, war and its countless universes expression's communicated through a variety of media – painting, fine art photography and resin sculpture. In her art she depicts, portrays and creates visual arts that encourages a different perspective – more inclusive, diverse, sensible and responsible – concerning sociocultural issues. Follow on: All Eyes Need Art